UPCOMING PROGRAMS
Regular programs are held at the Thurber Center, 91 Jefferson Avenue, Columbus, Ohio.
Socializing begins at 7:00 pm and the program begins at 7:30 pm, unless otherwise noted.
Parking is available behind the Thurber Center as well as in the State Auto lot off of N. 11th Street.
September 13, 2018 Pirates and Women in 19th Century American Literature, featuring Dr. Beth Avila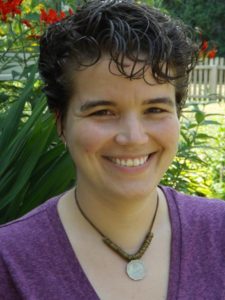 Swashbuckling, handsome and lawless pirates and their beautiful and feisty female captives have long excited the imaginations of readers and, later, moviegoers. However, popular novels and ephemeral stories of 19th Century America often presented alternatives to the gentleman pirate. Within these pages reside violent men, lady pirates, cutlass-wielding virtuous ladies, and female privateers. Dr. Avila examines how antebellum American authors used pirates and female characters to explore social issues surrounding gender roles, the problem of violence and to legitimize unconventional versions of womanhood through fiction.
Dr. Avila earned her PhD in American Literature from the Ohio State University.  Her dissertation was entitled "I Would Prevent You from Further Violence:  Women, Pirates and the Problem of Violence in the Antebellum American Imagination." She received her master's from Miami University in Oxford, OH, and her Bachelor's from the University of Saint Francis in Fort Wayne, Ind.  Dr. Avila writes adventure-oriented science fiction and fantasy stories under the pen name of Beth Powers and currently conducts historical property research for environmental surveys in Fort Wayne.
When asked how she became involved in studying this genre, Dr. Avila wrote:
This was a fun question because I hadn't really thought through how I ended up with this topic. The unexciting, grad-school-made-me-do-it answer is that it grew out of my work on (Catharine Maria) Sedgwick's novels (the subject of her master's dissertation) and my desire to discuss some aspect of those novels that hadn't been discussed before–surprisingly, no one had seemed to notice the pirates! So, I suppose that it wasn't pirates, but women in adventure stories that I was most interested in initially. But even more than that, I think that this topic brings together my academic interests, which one way or another, tend to focus on gender roles in fiction, and my non-academic interests as a fan of adventure-oriented science fiction and fantasy stories, which I also write under the pen name Beth Powers (if you want to check it out, my website is bethpowers.com, and there's at least one pirate story in there :). I think my academic and non-academic interests do run parallel, and although it wasn't a conscious effort, they came together in my study of women and pirates in nineteenth-century American fiction.
To discover a list of ephemeral pirate stories, visit her website at PiraticalPages.com.
October 11, 2018: French and  Italian 20th Century Literary/Art Avant-Garde Inism and Lettrism
Gabriel-Aldo Bertozzi and Gabriella Giansante will talk about Lettrism and Inism, international movements that push avant-garde thinking and writing to the next level.
Lettrism, an avant-garde movement born in Paris in the 1940s, focuses on visual and spoken symbols within the literary scene. Letterists' works include symbols, hypergraphics, and sounds in their poetry.
Inism was founded at the Café de Flore in Paris on January 3rd, 1980, which has accepted the definition of avant-garde, a term which became usual in art and literature during the last century, the twentieth century. With the Inism begins the Third Phase of the Avant-garde, the so-called RR, Revolutionary Revolution, which follows the two phases first of revolt (Futurism, Dada) then of revolution (Surrealism).
They will read selections from their works and talk about these forms of avant-garde literature and expression.
Gabriel-Aldo Bertozzi and Gabriella Giansante will speak about founders of the University Center of Applied Multimedial Development for the Research and Study of Creativity; editors of Bérénice: Quarterly Journal of Comparative Studies & Research on the Avant-Garde, and French & Italian 20th Century Literary/Art Avant-Garde Inism & Lettrism.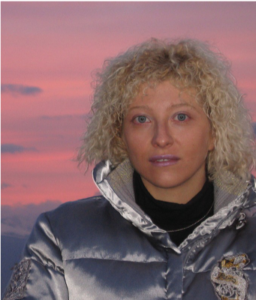 Gabriella Giansante is a university professor, author, and inist artist since 1999. She is one of the most active participants of the avant-garde movement INI (Internazionale Novatrice Infinitesimale), created at the Café de Flore in Paris, January 1980 by G.-A. Bertozzi, her mentor.
In Gabriella Giansante's poetics, which are above all pictorial, the use of the inist sign is always found, namely innovative, abstract, phonetic writings, and "inias," often invented by the artist, as well as other known signs drawn from ancient and modern alphabets. She pursues a study of superimposing layers that she achieves through the use of colors added in simultaneity. She is the author of many literary studies, she has dedicated herself to Inism and also to the Poètes Maudits, Symbolism, Futurism, Dada, and Surrealism.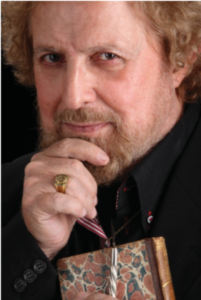 Gabriel-Aldo Bertozzi resides in France, Spain, and Italy. He is the founder of INISMO or INI, a movement created in Paris at the Café de Flore in January 1980, Gabriel-Aldo Bertozzi is among the most recognized artists in international circles of avant-garde.
The breadth and diversity of Bertozzi's activities and interests suggest the Renaissance model: painter, sculptor, playwright, philosopher, novelist, scholar, university professor. The French President honored him with the title Officer in the Order of Academic Palms. In the commune of Borée, France, a street has been named Voie de l'Inisme, dedicated to the movement he founded.
His artistic activity is documented in some fifty books and catalogs, and a thousand articles, among which the period 1980 to 2000 is covered in the monograph Bertozzi (Electa), followed by the catalog G.-A. Bertozzi. Opere scelte 2001-2016 (SIGRAF). On the internet he can be found in the sites www.inisme.com, www.gabertozzi.com, and the blog www.inismoavanguardia.com.
November 8, 2018: The Joys of Independent Press in the Digital Age presented by Eric Obenauf
Eric Obenauf will speak to us on the joys and tribulations, but mostly joys, of founding an indy press.  In 2005, he and his wife, Eliza Wood-Obenauf, founded Two Dollar Radio here in Columbus. As of 2018, they've published over fifty titles and have recently moved corporate headquarters from their living room to a retail space on Columbus's Southside, on Parsons Avenue. It is also a bookshop selling only indy press books, an event space, a vegetarian restaurant, coffee shop, and bar called Two Dollar Radio Headquarters.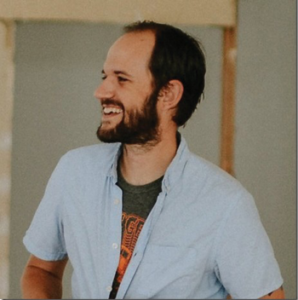 Eric Obenauf founded the publishing company Two Dollar Radio with his wife, Eliza. Their publications have been honored by the National Book Foundation, named Notable Books at The New York Times, finalists for the Los Angeles Times Book Prize, and placed on best-of-year lists at O, The Oprah Magazine, the Washington Post, NPR, and others.
Two Dollar Radio runs The Flyover Fest, a multidisciplinary festival featuring artists working in music, literature, and film over the course of 3 days in Columbus, Ohio, most recently celebrated in May of 2018. Check out their website at https://twodollarradio.com/.