by Sotheby's Selby Kiffer
Selby Kiffer travels the world for Sotheby's sleuthing out the finest of printed collections to bring to his internationally renowned auction house in NYC. The blockbuster and well-publicized January sale of the Alexander Hamilton papers was the topic of Kiffer's talk.
Kiffer, who joined Sotheby's in 1984 as a part-time cataloguer, is Senior VP and International Senior Specialist for Books & Manuscripts. This sought-after lecturer, guest on the PBS television series Antiques Roadshow, and a principal in three documentaries on C-SPAN2s Book TV, gave Aldus members and guests an inside look from discovery to gavel of the Hamilton sale. His talk was an example of how Sotheby's and Kiffer bring to auction some of the most rare and fascinating collections.
Held in the Hamilton family for 200 years, the collection included "one of the most consequential documents in American history," Mr. Kiffer told the New York Times while holding up the 1777 commission naming Hamilton, then a promising but obscure military officer, aidede-camp to Gen. George Washington. "Without this," he said, "we very likely wouldn't be sitting here talking about Alexander Hamilton."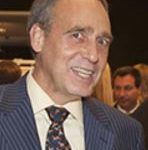 He has also played a role in the discovery (or rediscovery) of several other bibliographical treasures, including a previously unrecorded copy of the Dunlap broadside of the Declaration of Independence; a lost fragment of the autographed manuscript of Abraham Lincoln's 1858 "House Divided" speech; the first half of the autographed manuscript of The Adventures of Huckleberry Finn; and, most recently, four early notebooks of Walt Whitman that had been missing from the Library of Congress for more than 50 years.
Want to know more about Selby Kiffer? Check out his bio on Sotheby's website.