by Graeme Boone, Professor of Musicology at the Ohio State University
Centuries before the staff, sharp and G clef, civilizations attempted to preserve, share and pass on their music in various forms. In fact, the earliest form of musical notation can be found in a cuneiform tablet that was created in today's Iraq in about 2000 BCE.
He took us on a distant journey back to the history and evolution of the signs, symbols, and characters that lead to modern music notation. Boone's research reveals "musical notation considered itself as a form of script, evolving as the functions and implementation of handwriting evolves."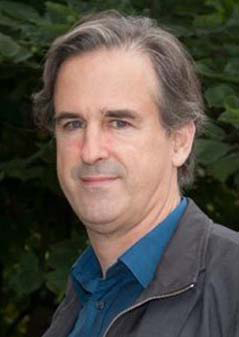 Graeme Boone, Professor of Musicology at OSU, is a nationally known researcher, lecturer, and educator on Renaissance and American music. Boone was educated at the University of California, Berkeley; the national Superior Conservatory of Music, Paris, where he received the Premier Prix histoire de la musique, and received his MA and PhD at Harvard University. Prior to coming to OSU in 1997, he taught at Haverford College and Harvard.
Boone's research focuses on Renaissance and American popular music. He wrote his dissertation on the songs of Guillaume Dufay (c. 1400-1474) and has written articles and a monograph (Patterns in Play, 1999) on related subjects involving paleography, musical analysis, and the relationship between poetry and song in the fifteenth century. He co-edited a book of essays in the analysis of rock music (Understanding Rock, 1997) and a book of writings in jazz history (in preparation). As a professor, he teaches courses in the subjects named above, and in other areas of classical, popular, and non-Western music. As a performer, he specializes in guitar, banjo, and other instruments of American folk tradition.