Jeanne Drewes, Chief of the Binding and Collections Care Division of the Library of Congress,  will present  "Shedding Light on Cuba Through the Creations of Ediciones Vigia, Publishing House, Matanzas Cuba."
Ediciones Vigía is an independent publishing house located in Matanzas, Cuba that creates handmade books using collaged, repurposed materials, these books were created by artisans who volunteer at the press. The combination of photocopied images with handwritten text and collaged materials is characteristic of Vigía and reflects not only the technological limitations of the small press but also the conditions in which the books are made. Using repurposed materials and little machinery, the books and their handcrafted qualities reflect the everyday economic hardships of Cubans.  Ediciones Vigía emerged out of the need of a group of artists of the city to see their work, which they valued as literature, in print.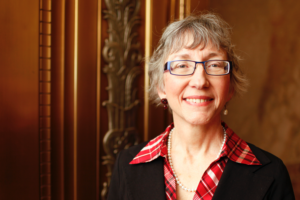 Jeanne Drewes received her BA in English from the University of Missouri-Kansas City and her MLS from the University of Missouri-Columbia. She was a Mellon Intern for Preservation Administration at Hatcher Graduate Library at the University of Michigan from 1992 to 1993 and has remained in preservation ever since. She has been chief of Binding and Collections Care at the Library of Congress since 2006, where she has developed new and innovative processes to manage longstanding collections management issues and has developed the Family Treasures.  In 2015 Drewes was awarded the Paul Banks and Carolyn Harris Preservation Award given annually by the Association for Library Collections and Technical Services (ALCTS, a division of the American Library Association), which recognizes outstanding professional preservation specialists who have been active in the field of preservation and/or conservation for library and/or archival materials.