by Tony Sanfilippo, Director of the Ohio State University Press
The technological innovations of late twentieth and early twenty-first century have disrupted many industries but one of its first and most disruptive targets was the publishing industry. Join us for a survey of the publishing and bookselling industries over the last thirty years focusing on how those disruptions are affecting the publication and distribution of trade books, scholarship, and textbooks, particularly for a medium-size university press. Topics will include industry consolidation, the impact of the digital revolution and online retail, and what the future might hold for independent publishers.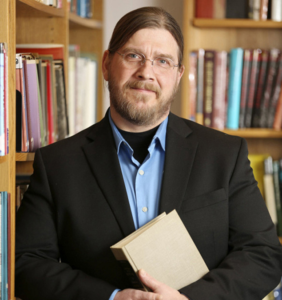 Sanfilippo was appointed Director of OSU Press after a national search.  Previously, Sanfilippo had been marketing director and assistant director at the Pennsylvania State University Press. While at Penn State, he drove initiatives to bring the press into the digital age, leveraging technologies and business models that bring content to a broader audience and acting as the press's contact with Google, Apple and Amazon. He has had key roles in the Association of American University Presses and The Association of American Publishers.  He has spent more than 20 years in trade publishing and was co-owner and manager of Svoboda Scholarly Books in State College, Pennsylvania.
Sanfilippo's vast experience in the book business and his activity and high profile among national publishing associations endows him with an in-depth and unique overview of the contemporary world of publishing.